IRONDALE, ALA JAN 16, 2020
The Siesta Motel on Crestwood Boulevard in Irondale has been closed since January 2018 for code violations that the owners of 13 years had failed to address. Owners Ching and Siumei Kao were in their late 70s and had decided to hire a handyman named Steven Richard Mulkey to help them fix up the motel. On September 16th, 2018, Mulkey beat Ching Kao and Siumei Kao to death with a hammer in the motel office. Their bodies were found in the woods off Rex Lake Road in Leeds, and police confirmed the blunt-force trauma attack with surveillance footage. Mulkey had been convicted for robbery in 2013 and was being evaluated and treated for a mental illness at the Taylor Hardin Secure Medical Center in Tuscaloosa. "Mulkey's probation officer reported that mental health officers notified him to say that Mulkey had failed to show up for his "injections" and appointments." Mulkey has now plead guilty to and been charged with capital murder. Source: Carol Robinson AL.com
While the story behind the motel is pretty disturbing it was refreshing to see a completely preserved not yet vandalized location, practically in the same condition as when it was still open. There are four two-story buildings and three one-story buildings, not including the pool house.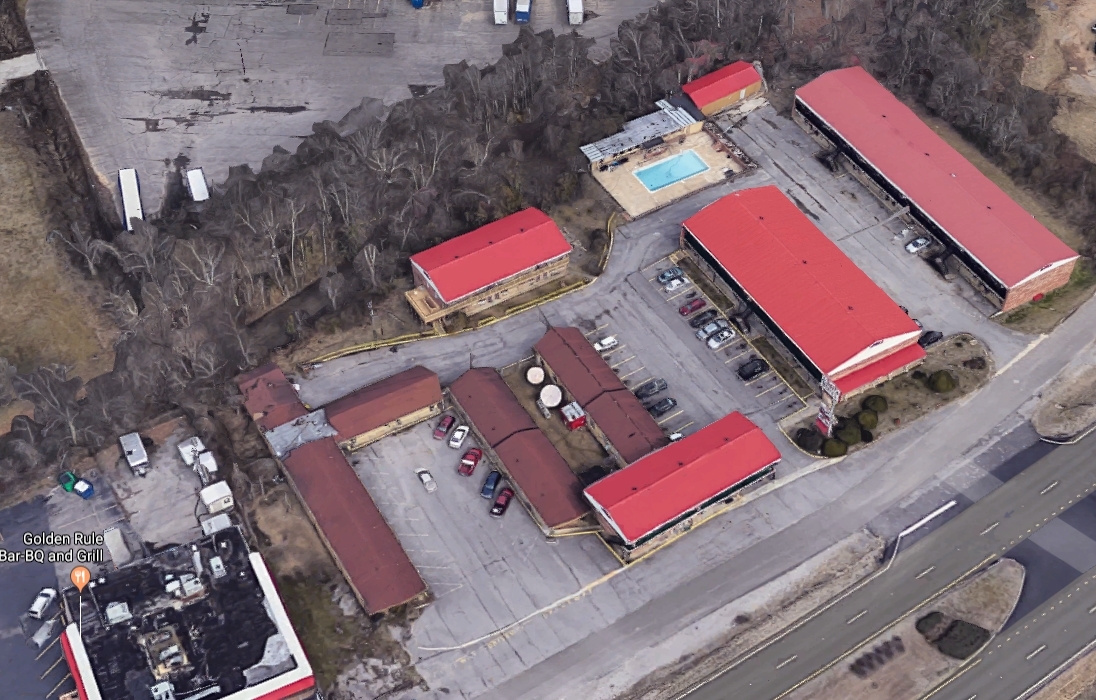 The Fiesta Convenience Store is attached to the office in the building where the owners were murdered. Both of these rooms seem to have been filled with items of any value from throughout the motel (artwork, etc). In the photos in the April 2019 AL.com article they are still setup as a motel lobby/office and convenience store.
"It is OK if u want a cheap room to not be under a bridge or be homeless…. 3/5"

Ken Hutchrson on Google
"This is one star more than this crime ridden eyesore deserves. 1/5"

Anthony Cornelius on Google
It's almost as if they were still okay with people using the parking lot while it was closed, there were only two private property no trespassing signs posted (one at the pool and one at the office).
"Rude people terrible rooms unsanitary conditions 1/5"

Jason Towery on Google
"Absolutely disgusting I have not stayed there but a friend of mine did and there are bugs there are cracks and gaps between the wall and the ceiling pipes running through above your head the mattress and blankets are disgusting the pillows are old it is just not fit for anyone they need to shut the place down the phones do not work the beddings not clean absolutely a disgrace I don't see how they are still open do not go to this hotel it looks like something out of a horror movie maybe worse 1/5"

Mastergamer on Google
Many of the door knobs on the property still have crime scene tape tied around them.
Shot on Canon EOS M100 15-45mm by Luke Schlauder