ANNISTON, ALA JAN 24, 2020
Historically, this district served as the primary headquarters, officers' quarters and permanent barracks core of Fort McClellan, a 45,680-acre U.S. Army facility established as a National Guard Training camp in 1917 and upgraded to a permanent fort in 1929. Closed in 1999, Fort McClellan was a major military installation for more than eighty years during which time it was also an integral part of the economy and the community character of the City of Anniston. Generations of American men and women received their military training at McClellan and the fort's trainees have fought in every military conflict from World War I through the present. During World War II alone, almost one-half million soldiers were trained at McClellan. Architecturally the district is representative of the development of military facility planning in the early 20th century, a time during which "an outstanding group of city planners, architects and landscape designers who were trained in the principles of the City Beautiful and Garden City movements" were employed to create military installations that met high standards for both functionality and aesthetics. This attention to design detail coupled with McClellan's natural setting at the base of the Choccolocco mountain range combined to earn the fort the reputation for being "the military showplace of the South." The combination of function and aesthetics was carried throughout the Post Headquarters Historic District and many of its individual contributing resources are excellent examples of period military design. The period of significance for the district extends from 1930 through 1941 and reflects the construction dates of its earliest and latest contributing extant buildings.
Large sections of the McClellan base have been redeveloped in recent years, however these barracks remain unsecured in the most historic region, now mostly existing as a subdivision labeled "Historic Buckner".
Mary E. Clarke (1924–2011) was the commander of WAC Center and School in Fort McClellan, director of the Women's Army Corps and the first woman to attain the rank of major general in the United States Army.
The McClellan Development Authority, tasked with plotting the former Fort McClellan's future, announced Thursday a $23 million investment project to turn the site's historic former headquarters complex on Buckner Circle into a 120-unit independent living community for older residents. The project is the latest facility the MDA has attracted in recent years to turn part of McClellan into a retirement community

Patrick McCreless, The Anniston Star 2017
Although this was announced in December 2017, the $23 million has obviously yet to be invested into redeveloping these buildings. It would have to be a pretty thorough project, as the current stairs are about as steep as those on a battleship and therefore quite unfit for seniors.
Some members of the U.S. Army Chemical Corp School, Army Combat Development Command Chemical/Biological/Radiological Agency, Army Military Police School and Women's Army Corps, among others, may have been exposed to one or more of several hazardous materials, likely at low levels, during their service at Fort McClellan. Potential exposures could have included, but are not limited to, the following: Radioactive compounds (cesium-137 and cobalt-60) used in decontamination training activities in isolated locations on base. Chemical warfare agents (mustard gas and nerve agents) used in decontamination testing activities in isolated locations on base. Airborne polychlorinated biphenyls (PCBs) from the Monsanto plant in the neighboring town. Although exposures to high levels of these compounds have been shown to cause a variety of adverse health effects in humans and laboratory animals, there is no evidence of exposures of this magnitude having occurred at Fort McClellan. There are currently no adverse health conditions associated with service at Fort McClellan.

publichealth.va.gov Potential Exposure at Fort McClellan
Outdoor elevator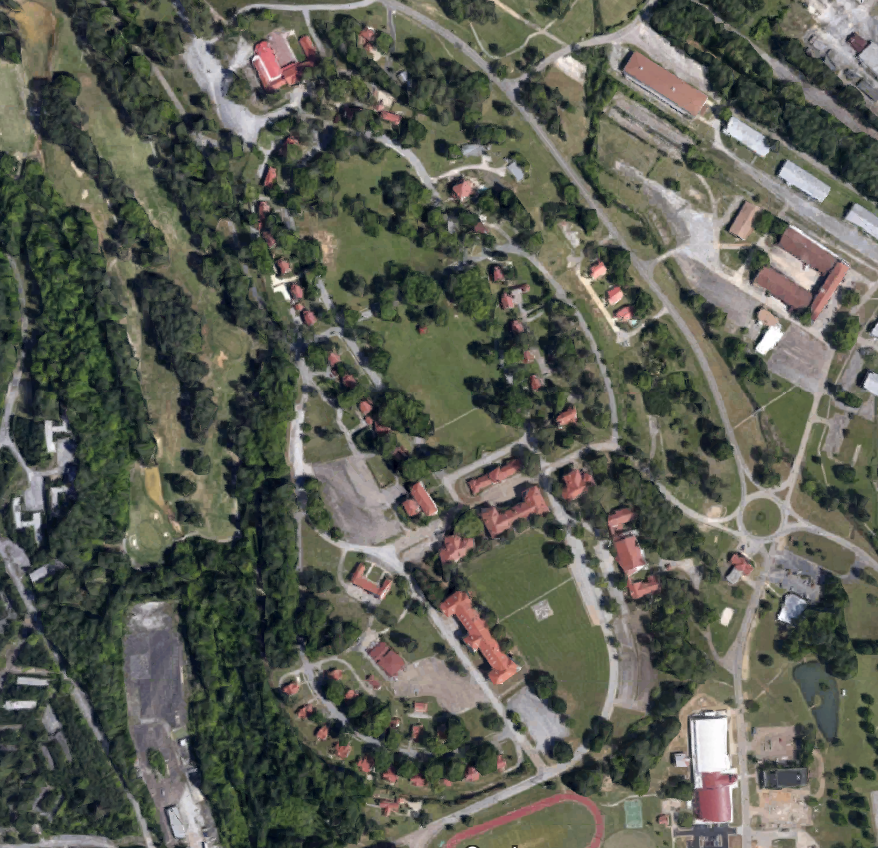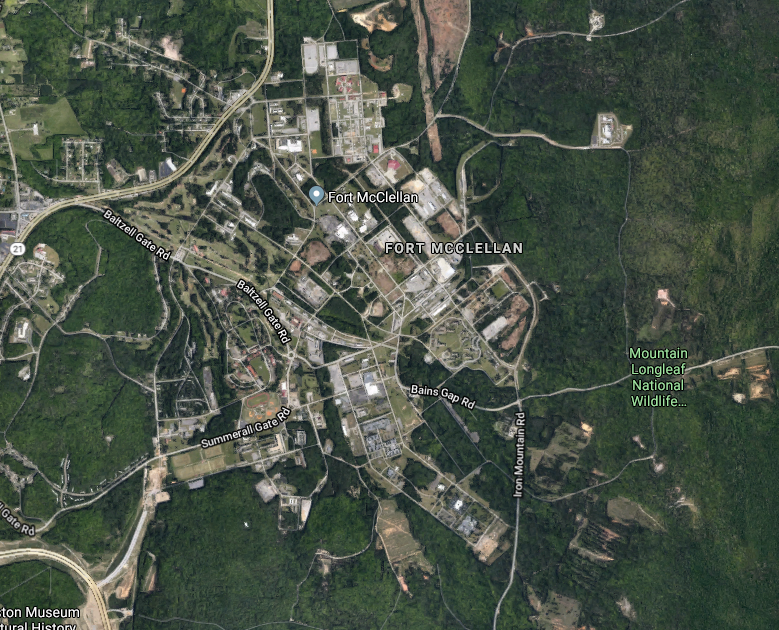 There were a few other large concrete buildings on the McClellan base that were abandoned for years until just recently. These were slightly more modern than the ones above, although unfortunately they are now being used as the site for canine (K-9) training for military and police dogs.
Shot on Canon EOS M100 15-50mm by Luke Schlauder